Did you think the Demon Queen wouldn't make another grand entrance?
Demon Turf is getting a roguelite-esque FREE DLC on Steam that'll challenge any seasoned platforming champ! Let's check out the trailer.
What's Demon Turf: Tower all about?
You've been stripped of all your powers and there's only one way to regain them: Climb the Jester's impossibly high tower! Can you overcome all of the hazardous challenges and gain back your abilities, one by one? All it takes is one slip up and you'll have to start over…
You'll be sweating, you'll be swearing, but with each attempt you'll climb just a bit higher… And just that much closer to beating this incredibly tough challenge! Good luck, fellow demon!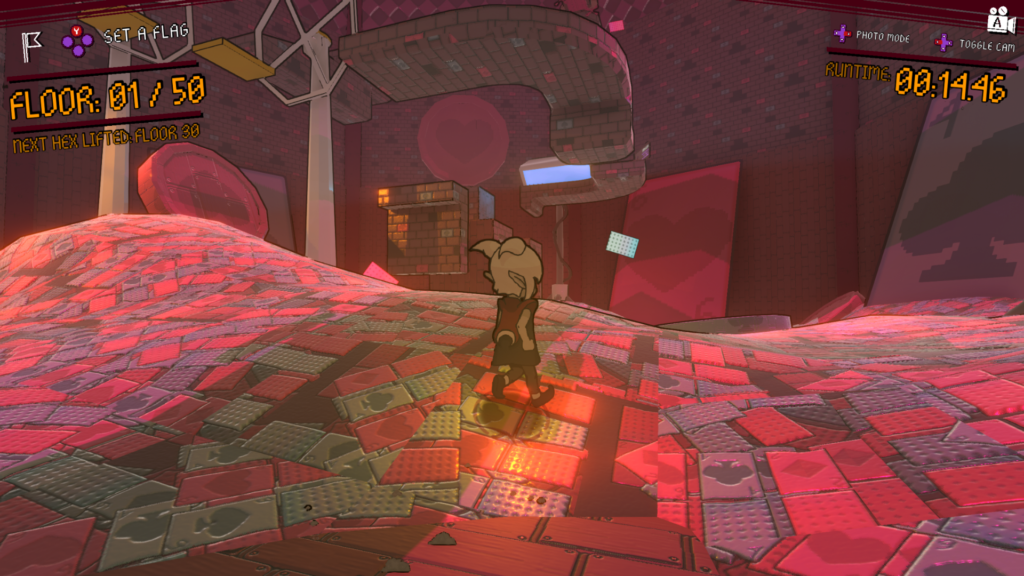 FEATURES
– Roguelite-lite-esque gameplay! That's a mouthful, what does that mean exactly you ask? You HAVE to beat the tower in one run but it is NOT randomized. And the higher you get, the more powers you'll permanently unlock to help you in your next climb!
– One huge level with no loading zones and full of new challenges, hazards and platforming goodness!
– Ability loadout! Pick & adjust how your unlocked powers work to best fit your playstyle!
– Any% leaderboard! It'll be tough to beat the tower, but even if you do, can you be the fastest at it?
– Each time you retry, you'll see where you died last! *Feel* your progress!
– A brand new story featuring characters new and old!
– Photo Mode, of course!
– Settings galore!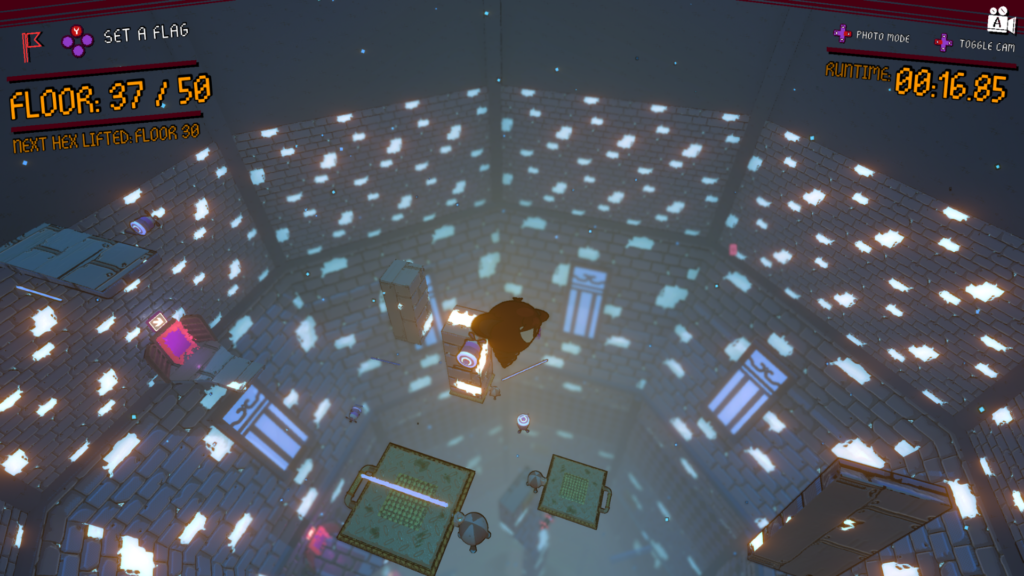 The DLC doesn't have a release date just yet, but we're working hard to bring it to you soon. Keep checking our social channels for sneak peeks and more news 🙂